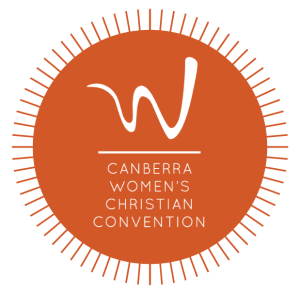 Choose from one of our inspiring electives. Please note, some electives have a limited number of seats available due to room restrictions. Register early so you don't miss out!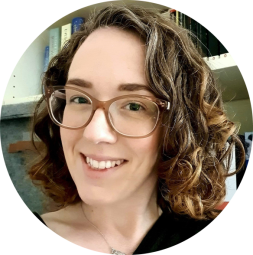 Swimming in the deep end: everyday evangelism for the Jonahs among us
For many of us, evangelism is a daunting thing. We know we have a better story to share in the gospel, but for lots of reasons we feel scared, inadequate and sometimes, like Jonah, even downright reluctant to do it. In this elective we'll explore how we might swim rather than sink in evangelism. We'll be real about the things that hold us back (and ways to move past them!). And we'll think through how to make the most of the everyday opportunities God gives us to share his love and concern for the lost.
Alex Jones is a Canberra local who works for FOCUS (Fellowship of University Christian Students) at the University of Canberra. She's passionate about seeing young women know, love, trust and obey the Lord Jesus. In her spare time she likes visiting new cafes, exploring Mount Painter and trying to master the Curly Girl Method.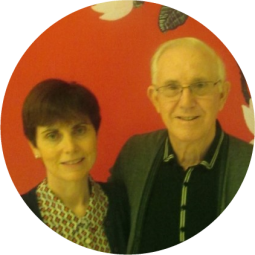 Through the valley of the shadow: Australian women in war-torn China
This elective focuses on some compelling stories of Australian women who served as missionaries in early 20th China. Working in orphanages, hospitals, schools, universities, and relief centres, they lived through early uprisings against foreigners, clashes between local warlords, the Japanese invasion during WW2, and civil war between Nationalists and Communists. Suffering the deprivations and hardships of the people around them, they were shot at and bombed, endured capture and imprisonment, risked their lives to save others. How they found the courage and compassion to endure conflict, and the lasting effects on both themselves and the Chinese people, is central to their story.
Linda Banks has worked as a teacher, staff worker with AFES, and pastor in Anglican and Baptist churches. Robert Banks has written award several winning theological books, and taught in Seminaries and Universities at home and overseas. They have co-authored three books on the contribution of Australian missions to China, and a range of biblical discussion resources for churches and small groups.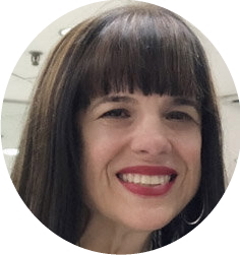 Having God's heart to love and serve people when it's hard
Carmelina has been in ministry with her husband Jeff at Chatswood Presbyterian for 22 years. Over this time, they've experienced lots of joys and plenty of opportunities for bitterness to creep in. God's heart as revealed in the Gospel has been key in helping her navigate the good and the bad times. In this elective we will reflect on how to have God's heart to love and serve people when it's hard.
Carmelina serves at Chatswood Presbyterian church alongside her husband Jeff, and she's also the dean of women at Christ's College. She loves walking on the beach, karate, coffee made the old fashioned Italian way (on the stove!) and watching Netflix with her 4 kids (aged 14-20) and her aging dog Stella.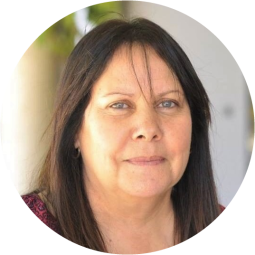 Serving cross culturally to First Nations people of Australia
An interactive workshop to gain a better understanding and insight into working with and ministering to Indigenous people.
Kathryn Naden is a strong Arabana woman of South Australia and responded to God's call at an early age. Kathryn has been involved in Indigenous Ministry for over 35 years and is a committed Christian leader within the Aboriginal Evangelical Fellowship Australia and is passionate about encouraging and empowering Christian Indigenous women. Kathryn is married to Neville Naden who currently has a role within Bush Church Aid as the Indigenous Ministry Officer, and they have three adult children – all married, and three grandchildren. Kathryn has also gained a broad range of experiences whilst working within education, non-government organizations and health.