Serve better. Pastor better. Preach better.
Serve better.
Pastor better.
Preach better.
Personal Holiness as the key to leadership
One this is clear above all else: the Lord God is holy, holy, holy.
There is no compromise in God's holiness and he calls his people to be holy as he is holy. In the midst of strategic plans, calendar meetings and stewardship campaigns, one element is more needed (less talked about) than any other: the personal holiness of the leader.
Who are you when you are on your own? Who owns your heart and you passions?
Requip Training Days offer equipping and refreshment, seeking to help you pastor better, serve better and preach better. Our first event for the year is all about refocusing on your person holiness. Come and join us as we hear from Mark Adams, from the Sydney Missionary and Bible College, who will share from God's word on the all important concern for church leaders.
We want this day to have a practical edge, so we will be opening up the after-lunch session for reflection, accountability and prayer. This is your opportunity to connect with the network of pastors and leaders in our city and to be shaped for the year ahead.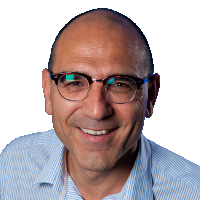 Mark was ordained by the Presbyterian Church in 2002 and was senior pastor at New Life Presbyterian Church, Gungahlin in Canberra (2002-2013) before joining the team at SMBC in December 2013. At SMBC Mark is the director of the Centre for Preaching and Pastoral Ministry and a lecturer in Spiritual Formation/Pastoral Care.
9:30am – 2:30pm
Morning tea and lunch included
Tickets: $30 per person ($20 concession)
St George's Anglican Church,
67 Pethebridge Street, Pearce
9:30 am – Arrive and register
10:00 am – Session one
11:00 am – Morning Tea
11:30 am – Session two
12:30 pm – Lunch
1:30 pm – Optional Prayer Ministry time
2:30 pm – Close