Serve better. Pastor better. Preach better.
The Word One to One
Personal evangelism, reading through the Gospel of John
Gathering for dinner, we will hear from Richard Borgonon about his resource for introducing others to Jesus. The guided booklet helps you read through John's Gospel with an unbeliever.
This is an event for encouragement and refreshing, where fellow disciples will continue to work out together how we bring the life-transforming word of Jesus into contact with those who most need to hear it.
This event is run in partnership with our good friends at City Bible Forum: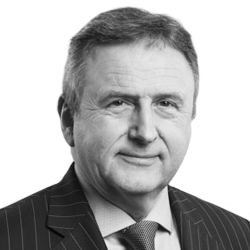 In the LLOYD'S Of London insurance market for over 40 years, Richard has held various international industry leadership positions, including being Chairman of a LLOYD'S broking firm. An enthusiastic entrant in classic car rallies, Richard was formerly on the board of UCCF, which runs all the Christian Unions in UK universities; is currently Chairman of a charity financially supporting Bible-based "front line" Christian ministries around the world and is also Non-Executive Chairman of the fast growing Christian publishers and booksellers 10ofthose Ltd.
Today Richard runs his own broking and consulting company but spends the majority of his time sharing the Bible with senior city executives, via his close link with St Helen's Church Bishopsgate.
6pm – 8pm (dinner served at 6:15pm)
$30 per person; $20 concession
Immanuel Woden Valley Lutheran Church
37 Burnie St, Lyons