Serve better. Pastor better. Preach better.
Serve better.
Pastor better.
Preach better.
Church Size, Church Dynamics and Growth
Churches grow and change. Sometimes we wonder why something that helped us grow in the past isn't helping us anymore.
The size of your church community has an impact on the dynamics of the relationships at church. In turn this has an impact on how you might most effectively lead for growth. What if pastors from across our city were able to get together and learn about how to lead better? Join us to hear from Rev. Raj Gupta, who has done some significant research on this topic and done so with Australian churches in view.
If you're thinking about the direction of your ministry in the year ahead (and perhaps for the next few years ahead) then please make time to get equipped and refreshed at our next Requip event.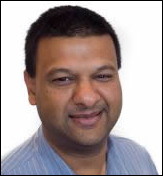 Raj is the Lead Pastor at Toongabbie Anglican. He has a particular focus on preaching the Word of God and overseeing the Growth Groups. Raj became a Christian as a teenager, and has been at Toongabbie Anglican since 2007 and is passionate about helping people encounter the extraordinary God through Jesus.
Raj is also involved in helping other churches and pastors who are starting out in senior leadership roles through the Centre for Ministry Development (CMD).
He and his wife Nicole live locally with their three kids. When he's not trying to keep up with the demands of (his kid's) cricket seasons, Raj tries to enjoy running and getting into photography.
9am – 1pm
$30 per person; $20 concession
Durie Room, St Mark's National Theological Centre
15 Blackall St, Barton