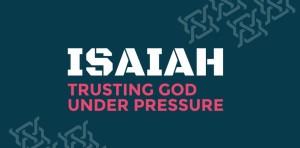 Canberra Men's Christian Convention
6 August 2016
At men's convention 2016 we are opening the majestic book of Isaiah to explore the theme of trusting God. This ancient text serves as the opening scene for the world-shaking themes the prophets will deliver for hundreds of years.
Men's convention will be a day filled with exceptional and relevant Bible teaching, time to worship God in song, in conversations with new friends and old, and in prayerful reflection on His powerful word.
Surely God is my salvation; I will trust and not be afraid. The
Lord

, the

Lord

himself, is my strength and my defense; he has become my salvation.

Isaiah 12 v 2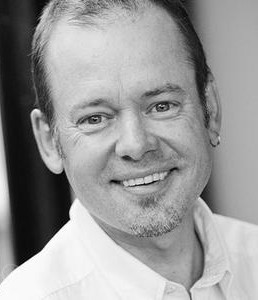 "There is something majestic about the book of Isaiah. Over the years of reading Isaiah I've come to see that its grandeur can mask its simplicity. In whatever period of history, in whatever military crisis, in whatever spiritual confusion, the book of Isaiah tells us all to trust in the Lord. 
Its message is that in hidden, surprising ways the Lord is always at work to save people. The more we can know and love what he is doing, the easier it will be to trust him. It's a simple message with grand implications."
Kirk Patston
Kirk Patston is the author of "Isaiah – Surprising Salvation" and an experienced Bible teacher, lecturing at SMBC and working in his church in the Blue Mountains. He is well placed to explore the theme of trusting God within Isaiah. Kirk's preaching style will allow time for you to ponder the complexities of Isaiah and digest what the text is saying. He is able to help us understand the relevance of these ancient words to our lives today.
Kirk is married to Lisa and the father of two teenage boys. He is the Director of Postgraduate Studies at Sydney Missionary & Bible College. He studied Speech Pathology at the University of Sydney and worked in Speech Pathology for a number of years. He then did theological studies before being ordained and working in Presbyterian Ministry. Kirk has special interests in the Old Testament wisdom literature, Isaiah, the relationship between the gospel and culture, and ministry with people with disabilities.
In that day they will say,
"Surely this is our God;
we trusted in him, and he saved us.
This is the Lord, we trusted in him;
let us rejoice and be glad in his salvation."
Isaiah 25 v 9
All registrations open 1 June
Your ticket price includes morning tea and lunch. Tickets are available for purchase on the day subject to availability.
Bring your Dad or invite your son and take advantage of the "Father and Son" combo ticket. Just $90 for both of you to attend, $80 if your son is under 18.
Book now
Join Christian brothers from Canberra and the surrounds for a day of fellowship, faithful talks, singing and all new elective sessions.
9am – 4pm, Saturday 6 August 2016
Manning Clark Building, ANU
Canberra
Trust in the

Lord

forever,


    

for the

Lord

, the

Lord

himself, is the Rock eternal.
Isaiah 26 v 4
We sincerely appreciate the partnership we have with the men who promote men's convention at their church. We know that you are often the influence that means men choose to come along.
You can use this form to order resources to advertise men's convention at your church. You can also order resources for women's convention at the same time.