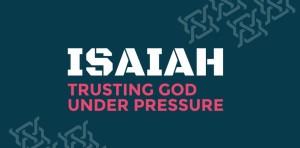 Canberra Men's Christian Convention
6 August 2016
At men's convention 2016 we are opening the majestic book of Isaiah to explore the theme of trusting God. This ancient text serves as the opening scene for the world-shaking themes the prophets will deliver for hundreds of years.
Men's convention will be a day filled with exceptional and relevant Bible teaching, time to worship God in song, in conversations with new friends and old, and in prayerful reflection on His powerful word.
Surely God is my salvation; I will trust and not be afraid. The
Lord

, the

Lord

himself, is my strength and my defense; he has become my salvation.

Isaiah 12 v 2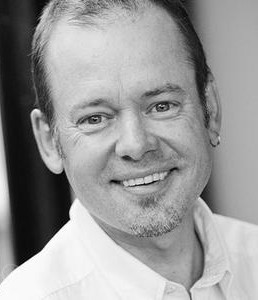 "There is something majestic about the book of Isaiah. Over the years of reading Isaiah I've come to see that its grandeur can mask its simplicity. In whatever period of history, in whatever military crisis, in whatever spiritual confusion, the book of Isaiah tells us all to trust in the Lord. 
Its message is that in hidden, surprising ways the Lord is always at work to save people. The more we can know and love what he is doing, the easier it will be to trust him. It's a simple message with grand implications."
Kirk Patston
Kirk Patston is the author of "Isaiah – Surprising Salvation" and an experienced Bible teacher, lecturing at SMBC and working in his church in the Blue Mountains. He is well placed to explore the theme of trusting God within Isaiah. Kirk's preaching style will allow time for you to ponder the complexities of Isaiah and digest what the text is saying. He is able to help us understand the relevance of these ancient words to our lives today.
Kirk is married to Lisa and the father of two teenage boys. He is the Director of Postgraduate Studies at Sydney Missionary & Bible College. He studied Speech Pathology at the University of Sydney and worked in Speech Pathology for a number of years. He then did theological studies before being ordained and working in Presbyterian Ministry. Kirk has special interests in the Old Testament wisdom literature, Isaiah, the relationship between the gospel and culture, and ministry with people with disabilities.
In that day they will say,
"Surely this is our God;
we trusted in him, and he saved us.
This is the Lord, we trusted in him;
let us rejoice and be glad in his salvation."
Isaiah 25 v 9
We are offering seminars again in 2016. You will be able to choose a seminar to attend with about 150 other men. These smaller groups will allow us to offer more specific content. We'll ask you to indicate your seminar preference closer to the conference date for planning purposes.
Being a man on the mission field
Dan Evers
Dan will look to share some of his experiences personally as he worked out what it meant to be a man serving in ministry for the six years that he was in Hong Kong.
He will share about some of the joys, pressures, temptations and challenges he faced personally and how God worked in these things.
You may be challenged to consider going to places around the globe where people are in real need of hearing the gospel.
Teaching Scripture in schools
Phil Burnett and Matt Grocott
When parents, let alone kids, have no idea what you're talking about when you say you teach "Scripture" it is even more apparent the importance of teaching kids about Jesus. At this elective you'll learn what "SUPAClub" is, some examples of the impact on kids, parents and carers and how you can be involved and support this vital ministry.
Certainty for Eternity
Mark Gilbert
People from a Catholic background make up the largest religious group in Australia. Nearly 30% of our nation identify as Catholic and they educate 1 in 4 students in the country. Despite this, very few go to mass regularly any more. In many parts of the world, Catholics are going to protestant churches in search of God. In South America, evangelical churches have grown to over 20% of the population. In North America 50% of Catholics that stop going to mass end up in protestant churches, yet here in Australia hardly any Catholics make the switch. Sadly Catholics in Australia that stop going to mass don't end up going anywhere. This seminar will explore what Jesus has to offer Catholics in Australia.
Book now to secure your place!
9am – 4pm, Saturday 6 August 2016
Manning Clark Building, ANU
Canberra
Trust in the

Lord

forever,


    

for the

Lord

, the

Lord

himself, is the Rock eternal.
Isaiah 26 v 4
We sincerely appreciate the partnership we have with the men who promote men's convention at their church. We know that you are often the influence that means men choose to come along.
You can use this form to order resources to advertise men's convention at your church. You can also order resources for women's convention at the same time.