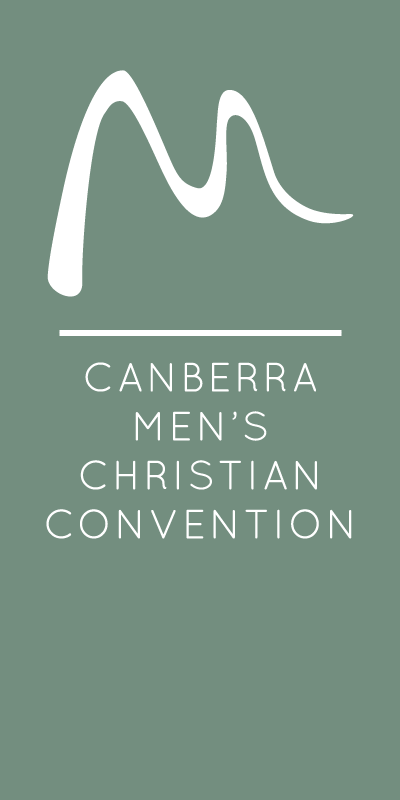 canberrachristianconventions.org.au

Canberra Men's Christian Convention
Canberra Men's Christian Convention 2022 will turn our world upside down by using our weaknesses to show His grace, glory, and power.
Gary Millar will be teaching from 2 Corinthians, showing us the magnificent message that God's power meets us in our weakness, not in human strength. All the things we might hope will make us okay (being morally good; or physically strong; or serving at church; or intellectually smart) count as nothing. Instead, it is men who trust in Jesus who are radically counted as right with God.
Set aside the day to be challenged by God's word and Spirit to help us find comfort through affliction, sufficiency through insufficiency, life through death, blessing through suffering, salvation through grief, abundance through poverty, and boasting through hardship! It's a day out of your routine to reconnect with other men, hear Biblical application specifically for men, and get more spiritually integrated with God's will.

That is why, for Christ's sake, I delight in weaknesses, in insults, in hardships, in persecutions, in difficulties. For when I am
weak
, then I am
STRONG.
2 Corinthians 12:10
We'd love to keep you up to date with the latest about men's convention. Sign up to receive occasional emails from us.
These talks will help men find comfort, life, blessing, salvation, abundance, and meaning in our mixed-up world. The suffering servant king Jesus gives us a strong faith to face our current challenges, the future, and eternity.
Gary Millar
CONCESSION
Available: 1 March – 10 April
ADULT
Available: 1 March – 10 April
FATHER AND SON
Available: 1 March – 10 April
You can use the Concession rate if you would appreciate some financial assistance in registering, for example if you are a full time student, a single parent, a veteran, a senior (over 65), or you live on the pension, disability income or other low income.